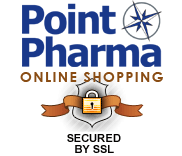 You can securely shop directly from Point Pharma using our secure online shopping portal.
Liquid Not Tablets
We believe that liquid extracts are a more effective method to introduce healing herbs into your body.  The dosage can be closely controlled and adjusted according to your individual requirements.
About 5 Point Detox
5 Point Detox products are founded on herbal formulas that have been used successfully by Australian healthcare practitioners for decades. 5 Point Detox is TGA (Therapeutic Goods Administration) registered and therefore no unsubstantiated health claims are made. Our product is manufactured under world's best GMP (Good Manufacturing Practice) standards in Australia and is 100% Australian owned and Australian Made. All herbal ingredients are extensively tested using HPLC (High Performance Liquid Chromatography) to ensure the correct plant subspecies are used and that no contaminant materials are present. Our formula is constantly refined and improved according to the latest research and consumer feedback to ensure the efficacy of our product.